About Proslope
We are passionate about snowsports, mountain life and adrenaline sports. We want to spread that passion and enthusiasm.
At Proslope, we have built our business around a key set of values, all driven by our love of snow sports:
Affordability
For both our customers and the end consumer, there's no doubt that Proslope matting is an affordable alternative to our competitors. When combined with the fact Proslope is more innovative and more fun to use – there's a reason that slopes with our snowsports surface are seeing a huge increase in attendance!
Consumer Satisfaction
Proslope is MUCH nicer to ski or snowboard on, than other traditional 'dry slope' surfaces. It holds and edge better, is shock absorbent and holds mist more effectively, ensuring a smoother experience. This increases customer confidence and the overall experience!
Easy Installation
Proslope is easy to install and easy to replace, due to it's grid layout and durable polyurathane construction. This means that installation and maintenance time is kept to an absolute minimum – ensuring any dropped revenue periods can be avoided.
Technology
Our surface won the ISPO Gold award back in 2015 for both innovation and technological advancements. Our bespoke integrated layering system, combined with years of water mist lubrication testing, means that our surface is at the forefront of 'wet slope' technology.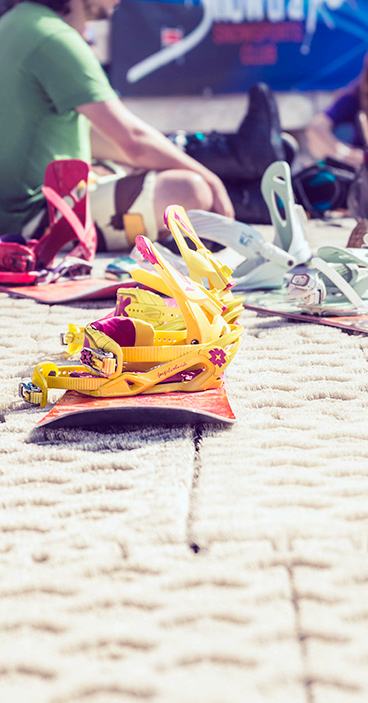 Our Nextgen Surface
Our bespoke integrated layering system, combined with years of water mist lubrication testing, means that our surface is at the forefront…
Our Mission
"…to proactively increase the worlds experience of snowsports, through the excitement of participation at accessible and affordable outdoor slopes!"
Since our company's inception, we have always wanted to increase the accesibility of Snow sports, in both urban and rural areas of countries with little to no snowfall. Our love of Skiing and Snowboarding, enabled us to see the real potential in offering a revolutionary snow sports surface solution, that is miles ahead of the other surfaces currently on the market.
Back in 2012, the UK outdoor ski slope scene was looking tired and undervalued, as many consumers decided to begin using the indoor 'fridge' alternatives. However, the UK's indoor 'real snow' slopes are expensive to run, expensive for the consumer and without doubt not good for the environment due to the sheer amount of energy needed to not only produce the snow, but also to keep the snow at the correct temperature.
We believe that there is nothing better than experiencing skiing or snowboarding OUTSIDE, in the fresh air, and with our next generation snow sports matting, consumers can experience the thrill of snow sports, without needing to travel 100's of miles or the cost of slope time being extortionate.
Want to Know More?
Talk to one of our experts today about our next generation snowsports surface.