Proslope Nextgen Snowsports Surface
So what's so special about Proslope?
Why Use Proslope?
The choice of surface material is critical. The long held mantra of ski coaching: 'Safety, Enjoyment and Learning' has never been more important in today's Leisure Industry, specifically when learning a NEW sport/hobby.
Proslope's surface can be used for new or existing slopes. Its design allows it to be laid easily, especially if it is replacing existing steel brush matting!
People that have used Proslope tell us that it feels so much safer and therefore inspires confidence.
Our surface has no protruding metal, or voids that could potentially catch a stray digit. Thanks to our Geotextile shock membrane, that cushions users against any accidental falls, injury caused by impact is also reduced.
Proslope truly is 'the best of all worlds'. Using tried and tested brush technology, it's secret lies in it's Variable Height Filament. This allows skis or snowboards to glide with less surface contact and therefore less friction build up, thus increasing speed. All this is done whilst allowing for better edge grip, when both upper and lower filaments are engaged.
Paul Robinson – Silksworth Slope
'Much' faster
Softer to fall on
So fast to slide on
Big smiles on faces
Increased confidence
Traps water and retains it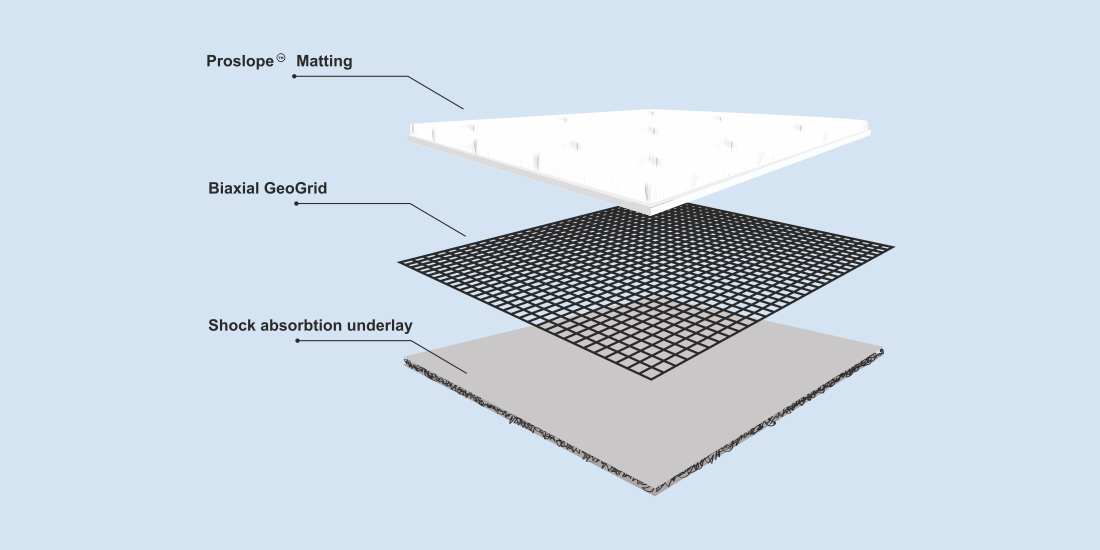 Proslope For Racing
Lightning fast, responsive, and packed with features.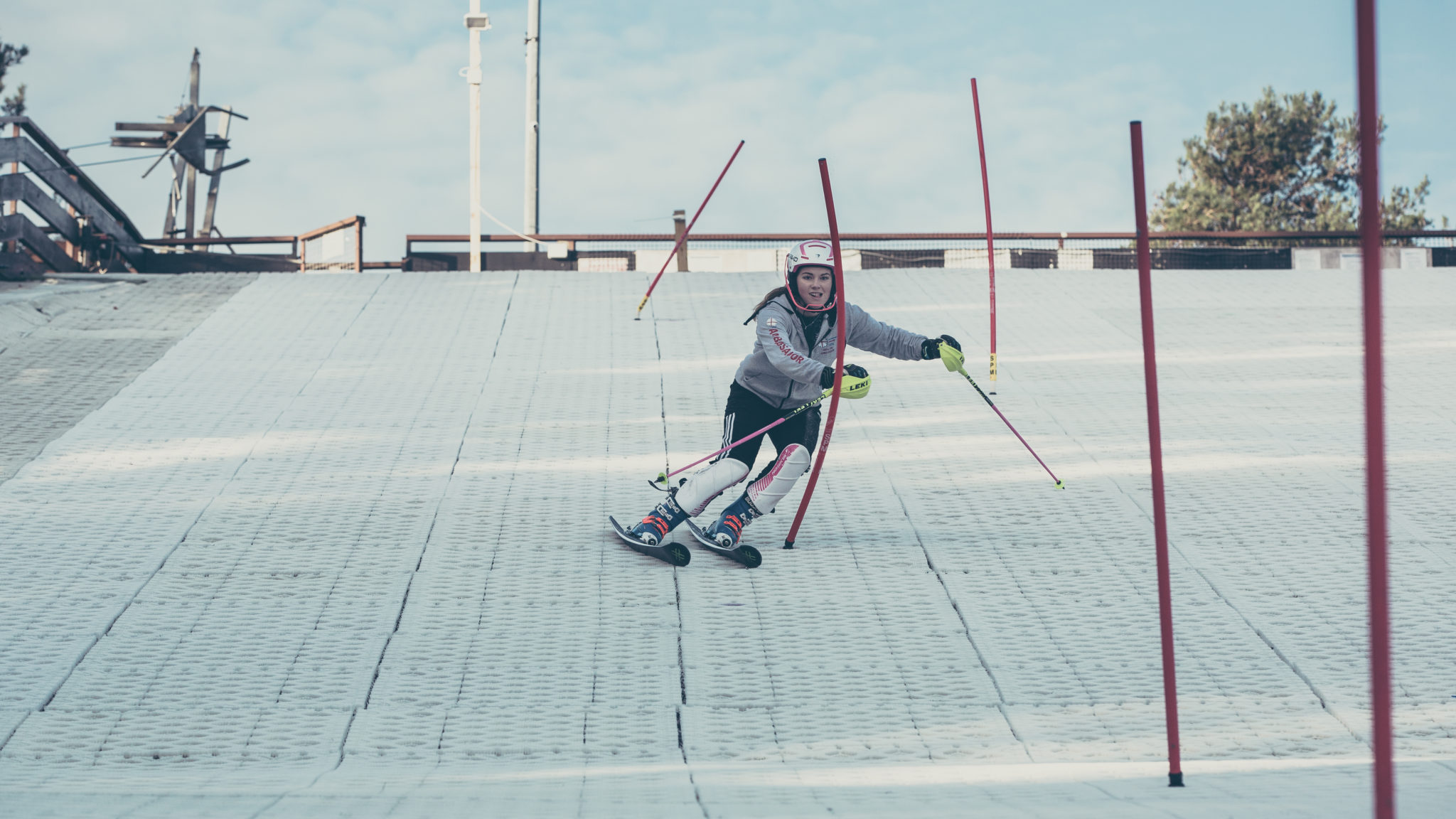 Our Dynamic surface allows racers to get back as much as they put in. The characteristics of Proslope help racers get the most out of every turn, generating speed and launching between each pole.
Combined with our misting system, Proslope is the fastest surface available without sacrificing performance and edge control.
Due to the unique construction of Proslope, each mat contains points to accommodate racing poles as well as other training gates and timing apparatus.
Proslope For Freestyle
When it rides this well, riders progress naturally.
Twice a year the national Air Attack Freestyle Ski and Snowboard Competition is held on Proslope with competitors continually pushing the limits.
Skiers and Snowboarders make the most of the responsive surface that rides more like snow. With the grip to carve into kickers and the forgiveness to replicate an "on snow" landing, it really is ideal for freestyle!
Due to the surfaces unique construction it can support very heavy features without deforming or becoming unstable. Plus, it's shock absorbent properties and it's multi- layered filament construction make for less fear and a faster, catch free, trick progression for regular users.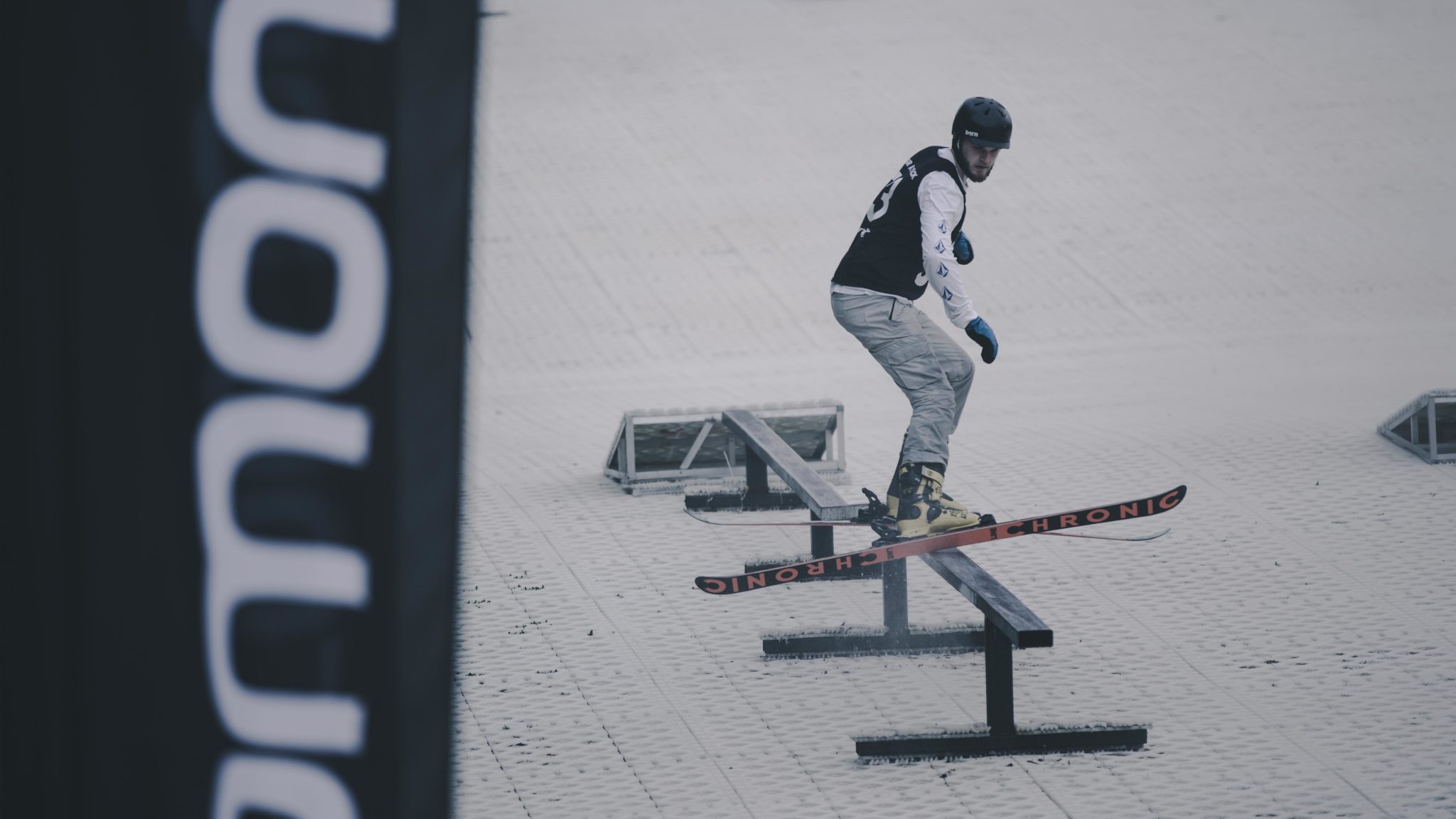 Want to Know More?
Talk to one of our experts today about our next generation snowsports surface.