Proslope Nextgen Snowsports Surface
So what's so special about Proslope?
Why Use Proslope?
The choice of surface material is critical. The long held mantra of ski coaching: 'Safety, Enjoyment and Learning' has never been more important in today's Leisure Industry, specifically when learning a NEW sport/hobby.
Proslope's surface can be used for new or existing slopes. Its design allows it to be laid easily, especially if it is replacing existing steel brush matting!
People that have used Proslope tell us that it feels so much safer and therefore inspires confidence.
Our surface has no protruding metal, or voids that could potentially catch a stray digit. Thanks to our Geotextile shock membrane, that cushions users against any accidental falls, injury caused by impact is also reduced.
Proslope truly is 'the best of all worlds'. Using tried and tested brush technology, it's secret lies in it's Variable Height Filament. This allows skis or snowboards to glide with less surface contact and therefore less friction build up, thus increasing speed. All this is done whilst allowing for better edge grip, when both upper and lower filaments are engaged.
People who Ski on Proslope have said:
'Much' faster
Softer to fall on
So fast to slide on
Big smiles on faces
Increased confidence
Traps water and retains it
The Proslope 3-Layer System.
Proslope is just the 'tip of the iceberg'…
One of the many advantages of Proslope over our competitors, and what helps to deliver our unrivalled 'Snow-like' properties, is the Proslope 3-layer system. Put simply, layering our materials in the below way allows 3 different components, to focus on their sole job.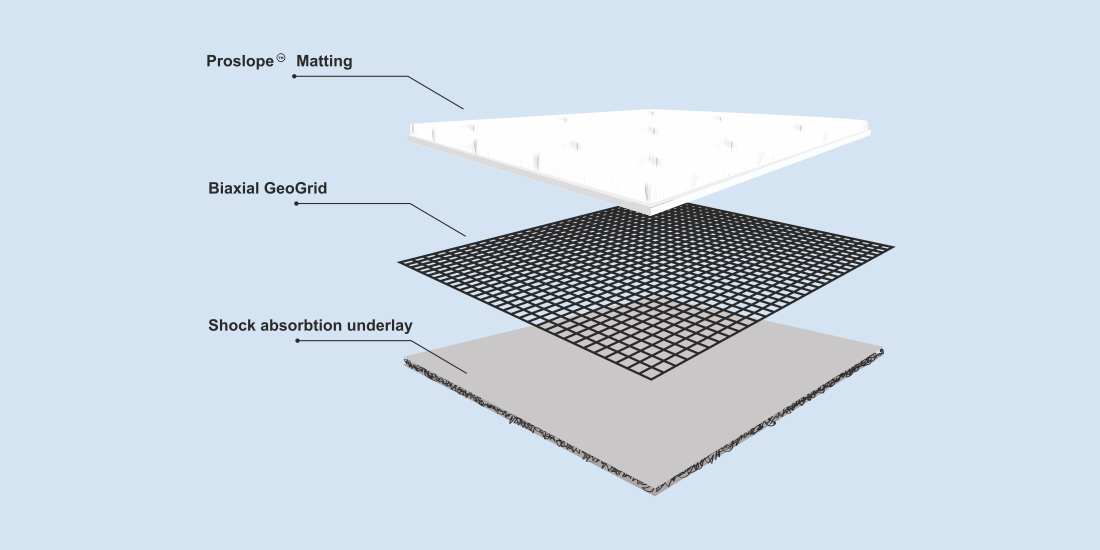 What do the Pro's think?
Easier to Learn on, Perfect Edge Grip and super impact absorbent.

"From the first moment I rode Proslope at Snowtrax a few years ago, I instantly felt the difference. I feel like the way the surface has been designed makes it far easier to ride than the old style surfaces, it feels more forgiving without losing any board control. It was also obvious that the combination of Proslope and their mist system made it 100% one of the quickest surfaces to ride also. Proslope was my go-to choice for my personal "backyard setup", because it's just so easy to assemble and the benefits over other surfaces meant I didn't need to compromise how I rode or the overall vision!" – Jamie Nicholls, Team GB Snowboard Olympian
"Proslope have done an incredibly good job creating the ultimate matting for skiers and snowboarders of all levels and abilities, as well as for different snow sport disciplines. Proslope is not only a snowsports surface with great edge hold, for Slalom – it also integrates with freestyle features perfectly. This means that skiers and snowboarders have the confidence to perform tricks to a higher level! It's super impressive!" – Pat Sharples, Team GB Freestyle Coach and Ex Professional Skier 


"The fear you have on Dendix of catching skis between the matting, and catching fingers in the slope, you don't have that on here. And then the fear you have on Snowflex where it feels like you're skiing on ice, where the skis are just slipping and slipping and you can't get any edge, Proslope's got both the solutions in one."  – Warren Smith, International Performance Coach
"It felt a lot more like snow than Dendix and I think it's really, really good stuff! Definitely as a skier, skiing on Proslope, it's nice because you can really feel the difference and you get the speed but you can also do the technique as well."  – Eddie 'The Eagle', Ski Jumping Olympic Legend

Proslope For Racing
Fast, HUGE Edge Grip and Packed full of features.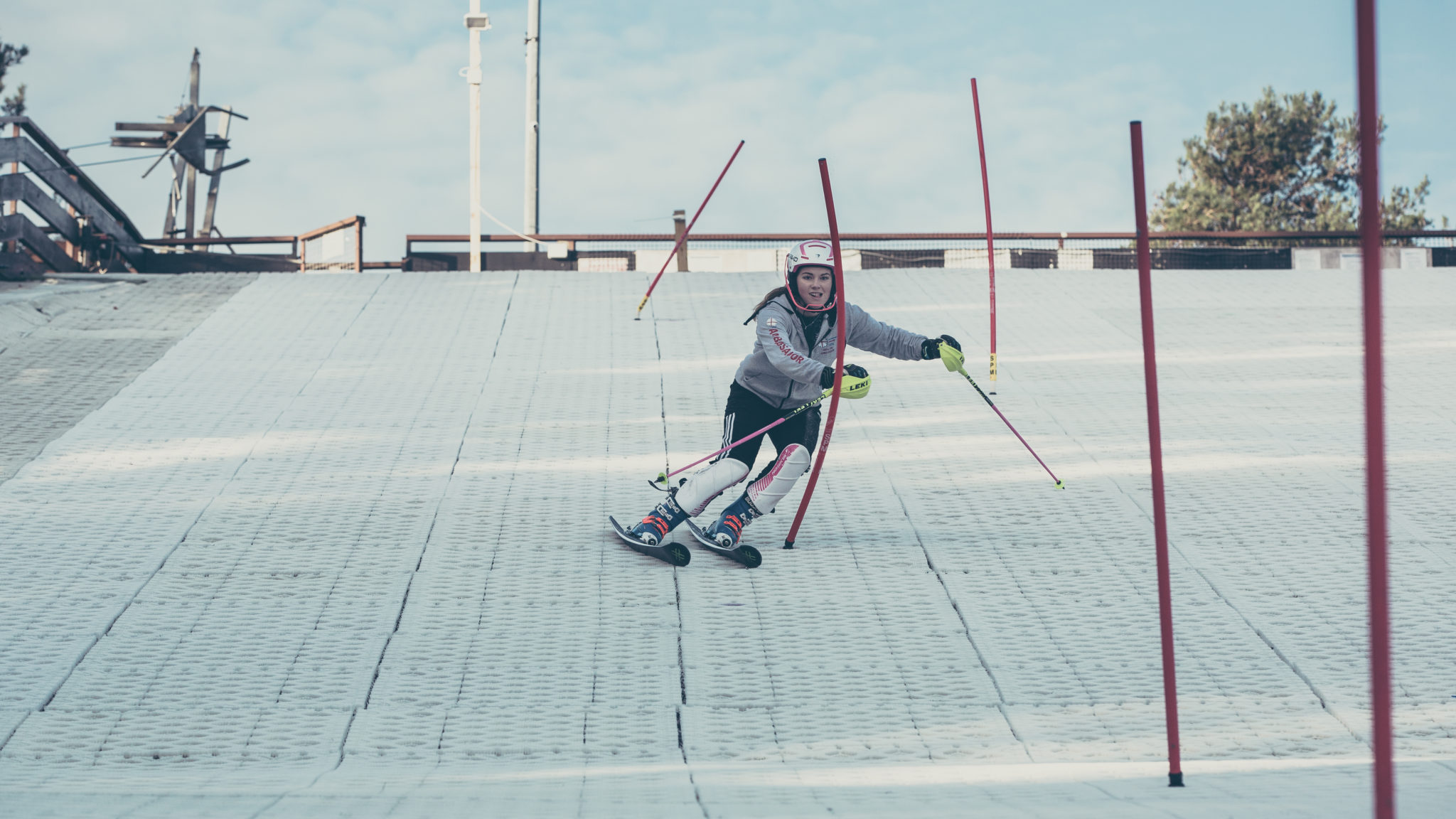 Many Outdoor Ski Slopes are used nationally as part of various Ski Slalom events and competitions. We understand that a traditional outdoor "dry ski slope", looking to upgrade to a Next Generation Snowsports Surface, has to be able to cater to different consumers slope disciplines and activities. That's why Proslope Next Generation Ski surface has been engineered to be industry leading in terms of Ski Slalom Racing but also 'Racer Ready' as soon as it's been laid.
The old generation of Ski Matting tended to be either Race or Freestyle focussed with great compromises either way. With Proslope there is no compromise, it allows skiers to ski fast, hold an edge through tight banked turns and even offers the 'grip and slip' feel previously only experienced on a groomed snow piste!
When allowing amateur and professional athletes to compete, safety is also a paramount consideration. At Proslope, we have studied historically common injuries from traditional Dry Ski slopes and ensured that our surface exceeds expectations in this sector. Not only has Proslope shown to greatly reduce the risk of injury, but the surface has also improved safety and satisfaction statistics at all of our slope partners to date.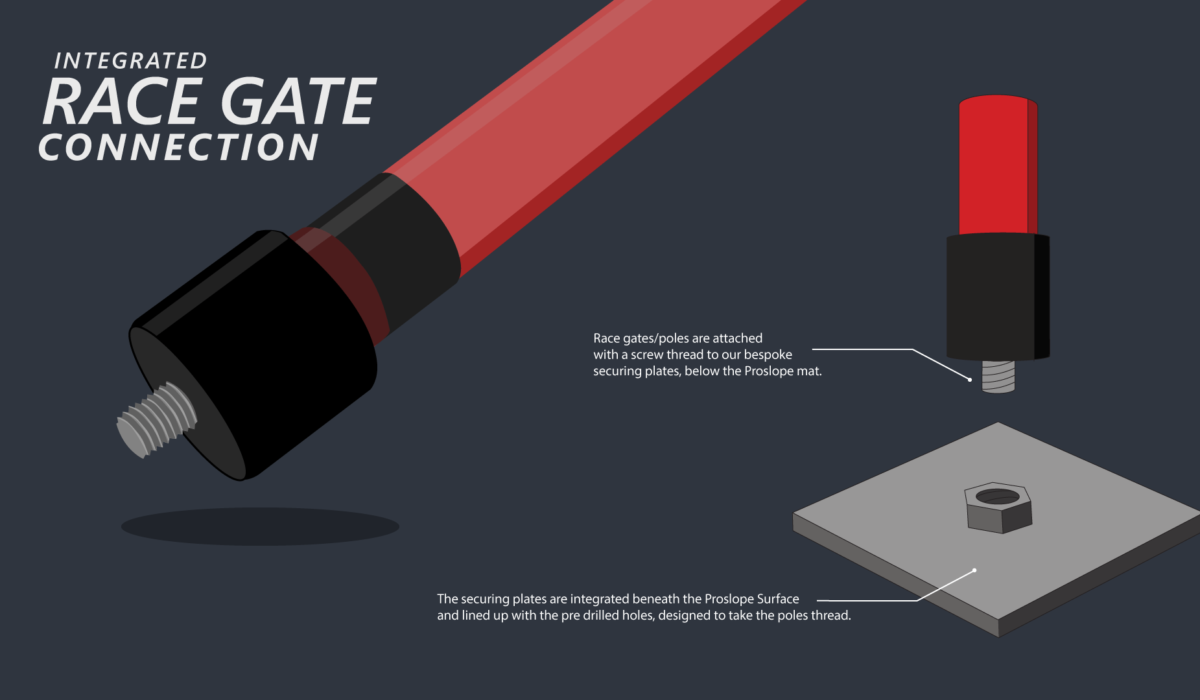 Proslope For Freestyle
When it rides this well, riders progress naturally.
Twice a year the national Air Attack Freestyle Ski and Snowboard Competition is held on Proslope with competitors continually pushing the limits.
Skiers and Snowboarders make the most of the responsive surface that rides more like snow. With the grip to carve into kickers and the forgiveness to replicate an "on snow" landing, it really is ideal for freestyle!
Due to the surfaces unique construction it can support very heavy features without deforming or becoming unstable. Plus, it's shock absorbent properties and it's multi- layered filament construction make for less fear and a faster, catch free, trick progression for regular users.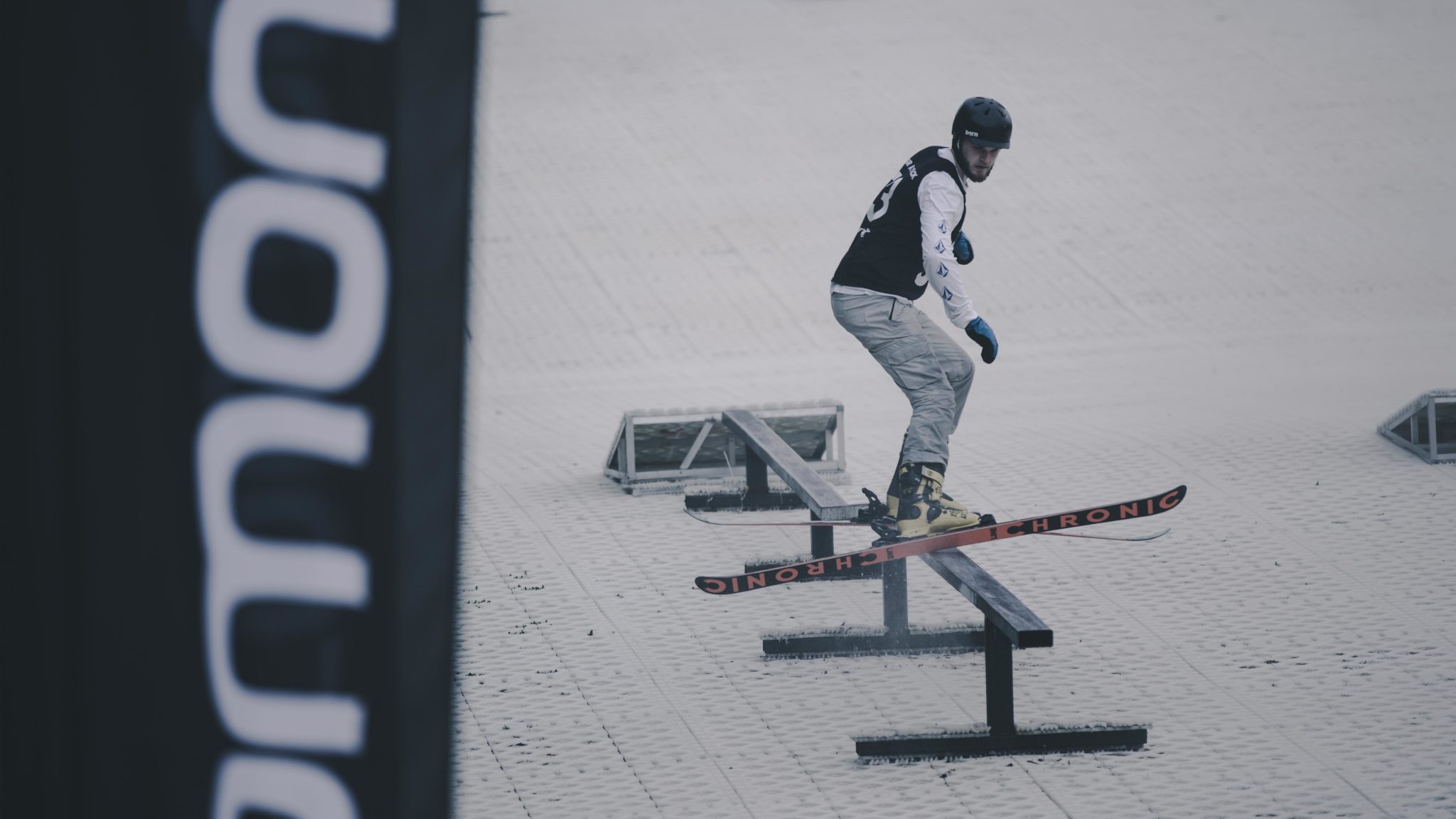 Want to Know More?
Talk to one of our experts today about our next generation snowsports surface.