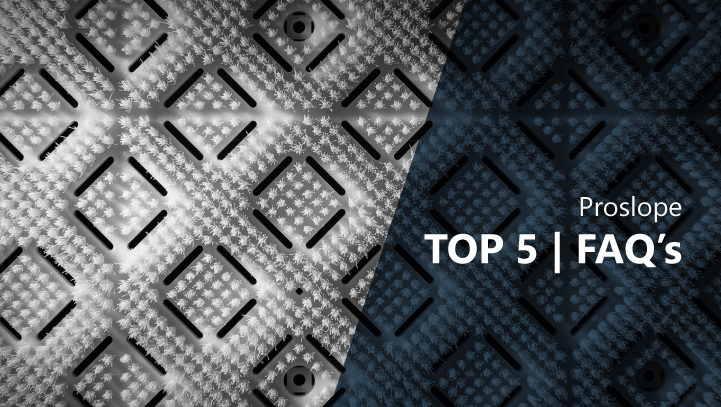 Top 5 FAQ's
Whether you're looking to upgrade an existing Artificial Ski Slope or you're in the planning stages of creating a NEW outdoor Ski Centre – You're definitely going to have some questions to ask about any NEW and innovative surfaces. To help you understand what Proslope could do for your business, we've compiled a list of the top 5 questions you need answers to! 
Got a question that isn't answered below? Don't hesitate to drop us a message, we're always happy to help!
Is it a Ski Race surface or Freestyle surface?
No need to make the choice between Race or Freestyle!
Proslope was designed out of a need for a material that serves both sides of skiing and snowboarding. It is dynamic and responsive for racing while giving the forgiveness and release needed for freestyle. 
Don't believe us? Check out the success of the Team Snowtrax, who race and train on Proslope every week. Or have a look at the awesome Salomon Air Attack freestyle competition, that's run on Proslope.
---
What type of material is it?
Proslope is a bristle type of Snowsports surface. 
Based on a plastic tile, the bristles are arranged in varying lengths that offer increased grip and resistance the more you push into the mat. This offers predictable edge hold and release, allowing the ski to behave more like it would naturally on snow.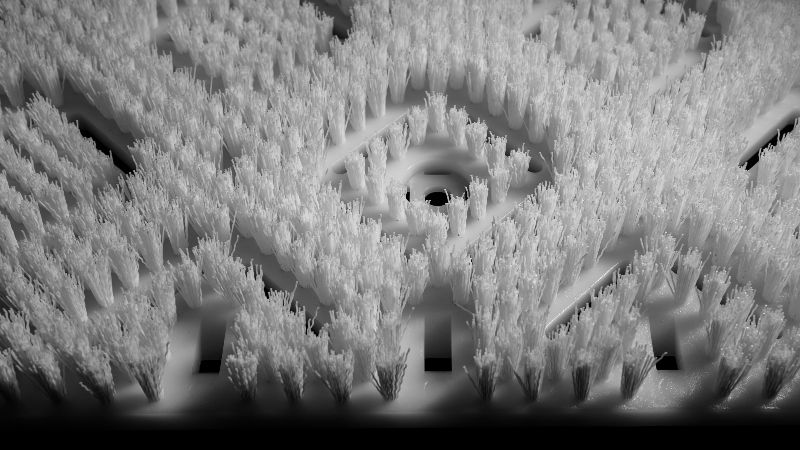 Proslope isn't just about the bit you see, though. We've designed a 3 layer system that allows for impact protection, secure anchoring, and excellent drainage. Find out more about our system here
---
What are the benefits of Proslope over traditional surfaces?
Proslope was designed to succeed where other surfaces had left us wanting. 
Existing metal based brush mats are frightening to learn on. Carpets are safer but can't hold an edge. Racers like stiff bristle mats for speed and grip, Freestylers like carpets for impact protection and smooth shaping.
We took all the needs and created a material that can grip better than existing metal and brush matting, behaves more like snow, has the flexibility and impact protection needed for freestyle, and is predictable enough to learn on.
While we were at it, we've removed the holes that catch fingers and thumbs and made a bristle that maximises the amount of water it can hold for a super fast ride!
---
What is the performance of Proslope like?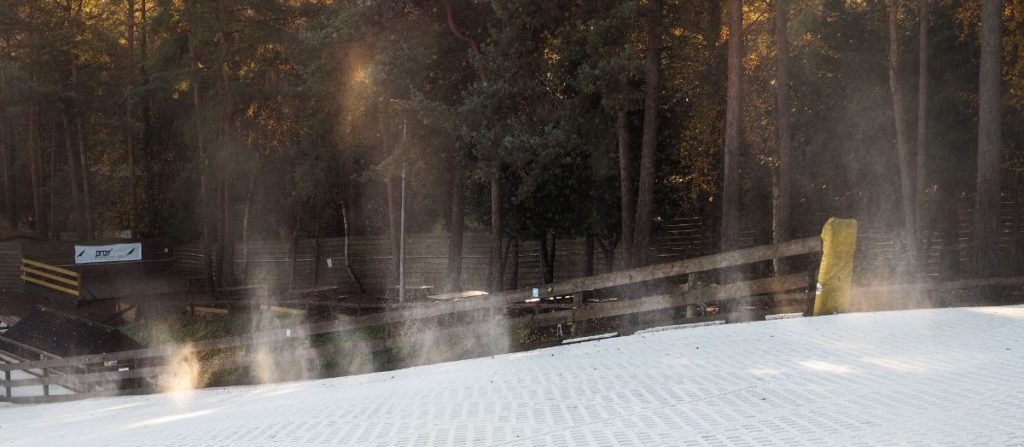 It's fast. Damn fast. 
We designed a new mist system to maximise the lubrication and it flies. No matter what time of the year, from freezing cold to mid summer sun, Proslope maintains its characteristics and speed. 

Oh, and our bespoke atomising mist system uses 1/3rd the water of traditional misting set ups! 
---
How long would it take to install Proslope?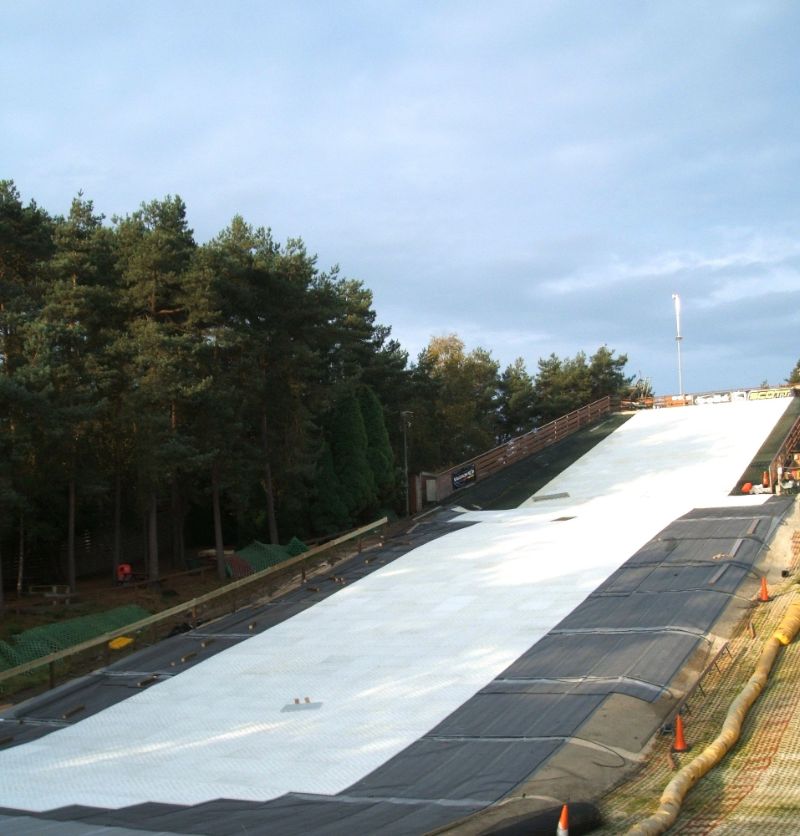 One of the huge advantages of Proslope is it's modular system. Laying is super quick and easy, requires minimal tools, and just a few people.
One of our team can show you how to do it and then you can go as fast or as slow as you like!
Thanks to the modular system, you can replace your original slope in sections. So if you want to run a test strip or try just a smaller section, there's no reason not to!
Obviously big slopes and more complicated shapes require more time. If you'd like more details or to chat to the guys who've laid it before just drop us a message.